Now that the first couple weeks of school and work are behind you, it's time to celebrate with a long weekend! Explore Waco this Labor Day weekend by visiting our local art exhibits, listening to live music and shopping at our markets. Make sure to tag us @Wacoan and use #WacoWeekend for a chance to be featured.
Through the Weekend
A Time to Wonder: An ARTPrenticeship Exhibition
View ARTPrenticeship's latest gallery at Thrst Coffee Shop, 1500 Colcord Ave., until September 7th! ArtPrenticeship is a program for young artists through Creative Waco. Grab a cup of coffee while you gaze at local art.
"Celebrating Primary Colors and Emotions" by Charles Wallis
Classically trained master painter Charles Wallis' is bringing his exhibit, "Celebrating Primary Colors and Emotions" to Cultivate 7Twelve, 712 Austin Ave. Wallis' exhibit will be on display the entire month of September. Gallery hours are Monday through Saturday, 10 a.m.—5 p.m.
Westfest
Celebrate West's rich Czech culture at Westfest, 1110 S Main St., West, Texas! They have a weekend packed with live music, vendors, a parade and even a Polka Mass! For more information, visit their website.
Magnolia Tent Sale
Magnolia Market, 601 Webster Ave., is clearing out their warehouse so head over for some great deals and last-chance items! The tent sale is open Friday, Saturday and Monday from 9 a.m.—6 p.m.
"Ordinary Days": Waco Civic Theatre
Watch the musical story unfold between four strangers turned friends who meet on the streets of New York City at the Waco Civic Theatre, 1517 Lake Air Dr. Showtimes for "Ordinary Days" are Friday and Saturday at 7:30 p.m. Tickets start at $18 and can be purchased here.
Hermès in the Heart of Texas: The Art of Kermit Oliver
Art Center Waco, 701 S 8th St., is presenting an exhibition of wearable art in celebration of Kermit Oliver's 80th birthday. Curated by Andrea La Valleur-Purvis, come view the intricate designs of Kermit Oliver, a Waco post worker and humble artist, in his 30-year collaboration with the world-renowned French fashion house, Hermès. The exhibit will run from August 4th through October 14th. Gallery hours are Tuesday—Friday from 11 a.m.—5 p.m., Thursday from 11 a.m.—7 p.m., and Saturday from 10 a.m.—2 p.m.
Texas, Your Texas: Celebrating 100 Years of the Texas Collection
Rare Texana will be featured at the special exhibit, "Texas, Your Texas: Celebrating 100 Years of The Texas Collection", located at Carroll Library, 1429 S 5th St. From 8 a.m.—5 p.m., come celebrate the collection at this centennial event.
Thursday, August 31
Piano Happy Hour
Located at 723 Austin Ave., join Stay Classy for their happy hour piano night from 5—7 p.m. Enjoy Grammy-winner Dave Innis' music while sipping on a drink, for more information visit their website.
Geeks Who Drink
Get your facts right because it's Trivia Night at Truelove's Bar, located at 414 Franklin Ave. This evening consists of 60 questions over a two-hour period starting at 7 p.m. There are plenty of chances to win free drinks and prizes throughout the evening!
Songwriter night with Jonna Mae, Texas Music Cafe, 7 p.m. 
Darts Tournament 
Clicks' Billiards, 1200 Richland Dr., is hosting its weekly darts tournament starting at 7 p.m.
Baylor Lady Bears vs. Louisiana Tech
Cheer on the Lady Bears soccer team as they battle it out with Louisiana Tech! The game is at Betty Lou Mays Soccer Field, located at 1900 S University Parks Dr. at 7 p.m. This game is free and open to the public.
Trivia Night
It's Thursday which means it's Trivia Night at Brotherwell Brewing, located at 400 E Bridge St. Trivia is from 7—9:30 p.m. and each week covers different trivia topics. Be sure to bring a team that has a wide variety of knowledge!
Friday, September 1
Clean Slate, Fuzzy's Taco Shop (Hewitt Location), 6:30—9:30 p.m.
Rich & Friends Live Music Experience
Thrst Coffee Shop, 1500 Colcord Ave. Suite C, is hosting Rich & Friends at their monthly jam session at 7 p.m. Tickets are $25 and can be purchased here.
Lauren January, Camp Fimfo, 7—9 p.m.
We Out Here Comedy Event
Get a good laugh with actor Omar Gooding and comedian Charles Allen at the Waco Hippodrome Theatre, 724 Austin Ave. The show kicks off at 8 p.m. and if you want to keep the party going, stay for the after-party on the rooftop. Visit this website for show and after-party tickets as well as Backstage and VIP passes.
Saturday, September 2
Waco Downtown Farmers Market
The Waco Downtown Farmers Market is open every Saturday from 9 a.m.—1 p.m. The market features locally grown and produced goods from farmers and artisans within 150 miles of Waco, plus live music and a featured local organization each week. The market is located in the McLennan County Courthouse parking lot at 500 Washington Ave. Visit their website to view a calendar of upcoming events.
Bear Cub Story Time
Join Fabled for a very special storytime to help Judge Indy and Judge Belle kick off their first-ever Baylor Home Game Day! This story time will include two lovely stories, maybe a silly song or two, and all the best little bear facts you can find. This event is free and open to the public, RSVP here!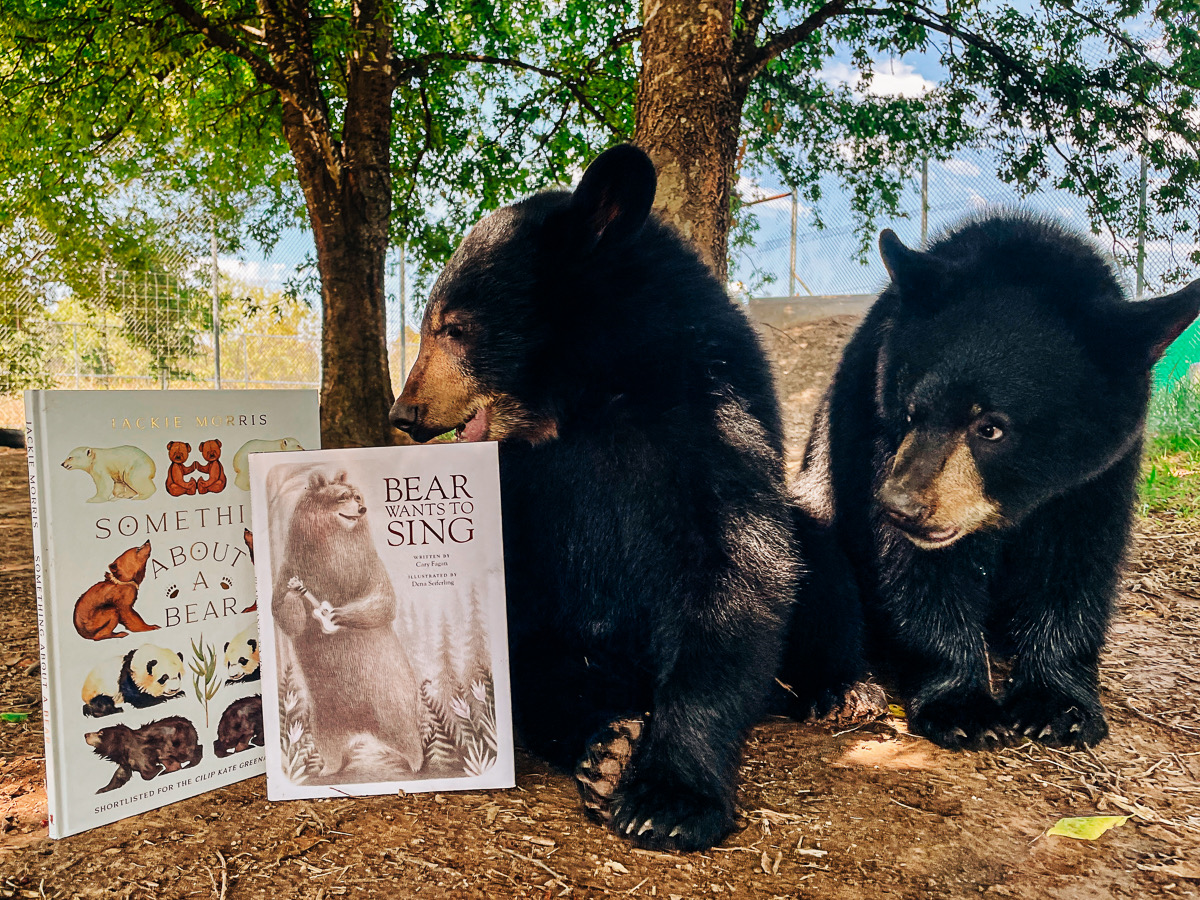 Labor Day Gospel Fest
Greater Zion Ministry Baptist Church, 2625 S 18th St., is hosting a gospel concert at 5 p.m. This event is free and open to the public!
Baylor vs. Texas State
Head out to McLane Stadium, 1001 S MLK Jr. Blvd., to cheer on the Baylor Bears at their first home game! Kickoff is at 6 p.m. and tickets start at $10.
Dr Pepper Paranormal Experience 
Want to see a ghost while also getting a unique tour of the Dr Pepper Museum? If you said yes, then book your paranormal experience today! The tour begins at 8 p.m. and tickets are $35. Participants must be 18 years or older.
Cooper Wade, The Backyard Bar Stage and Grill, 8:30 p.m. 
Sunday, September 3
Puppy Social Hour
Bring your pup to Brotherwell Brewing for their Puppy Social Hour! Located at 400 E Bridge St., this event is open to the public and is from 4—7 p.m.
Open Mic Night, Lakeside Bar & Live music, 6—11 p.m.
Karaoke & Service Industry Night
Freight Icehouse and Yardbar, 1613 James Ave., is hosting a karaoke night from 7 p.m.—12 a.m.! Play games, sing songs and drink local brews all in one spot. If you are a service industry worker, enjoy a discount on certain drinks.
Joel & Deon Q, Stay Classy, 8:30 p.m.
Monday, September 4
29th Annual Sorghum Festival
Watch the process of making sorghum syrup from scratch at Homestead Heritage! Activities include Sorghum pressing and syrup cook-off, Horse-drawn hayrides, demonstrations of fine art crafts and make-your-own activities. This festival is free and open to the public.
Monday Game Night
Play games with your friends while sipping on some cocktails at Hemingway's Watering Hole, 4700 Bosque Blvd. Game night is from 5—8 p.m. every Monday.