Happy weekend Waco! The end of July is near, however, have no fear! Summer is still here. Catch an up-and-coming songwriter at Camp Fimfo this weekend and check out some of these amazing events that are going on around town. Make sure to tag us @Wacoan and use #WacoWeekend for a chance to be featured. 
Through The Weekend
Waco Civic Theatre's "Oliver"
Waco Civic Theatre, 1517 Lake Air Dr, is putting on their production of Oliver. From Thursday through Friday, the show starts at 7:30 p.m. Saturday the afternoon show begins at 2:30 p.m. while the evening show begins at 7:30 p.m. On Sunday the show begins at 2:30 p.m. Tickets can be purchased here. 
Texas, your Texas: Celebrating 100 Years of the Texas Collection
Rare Texana will be featured at the special exhibit, "Texas, Your Texas: Celebrating 100 Years of The Texas Collection", located at Carroll Library, 1429 S 5th St. From 8 a.m.—5 p.m., come celebrate the collection at this centennial event. 
Scooby Doo Mansion Mayhem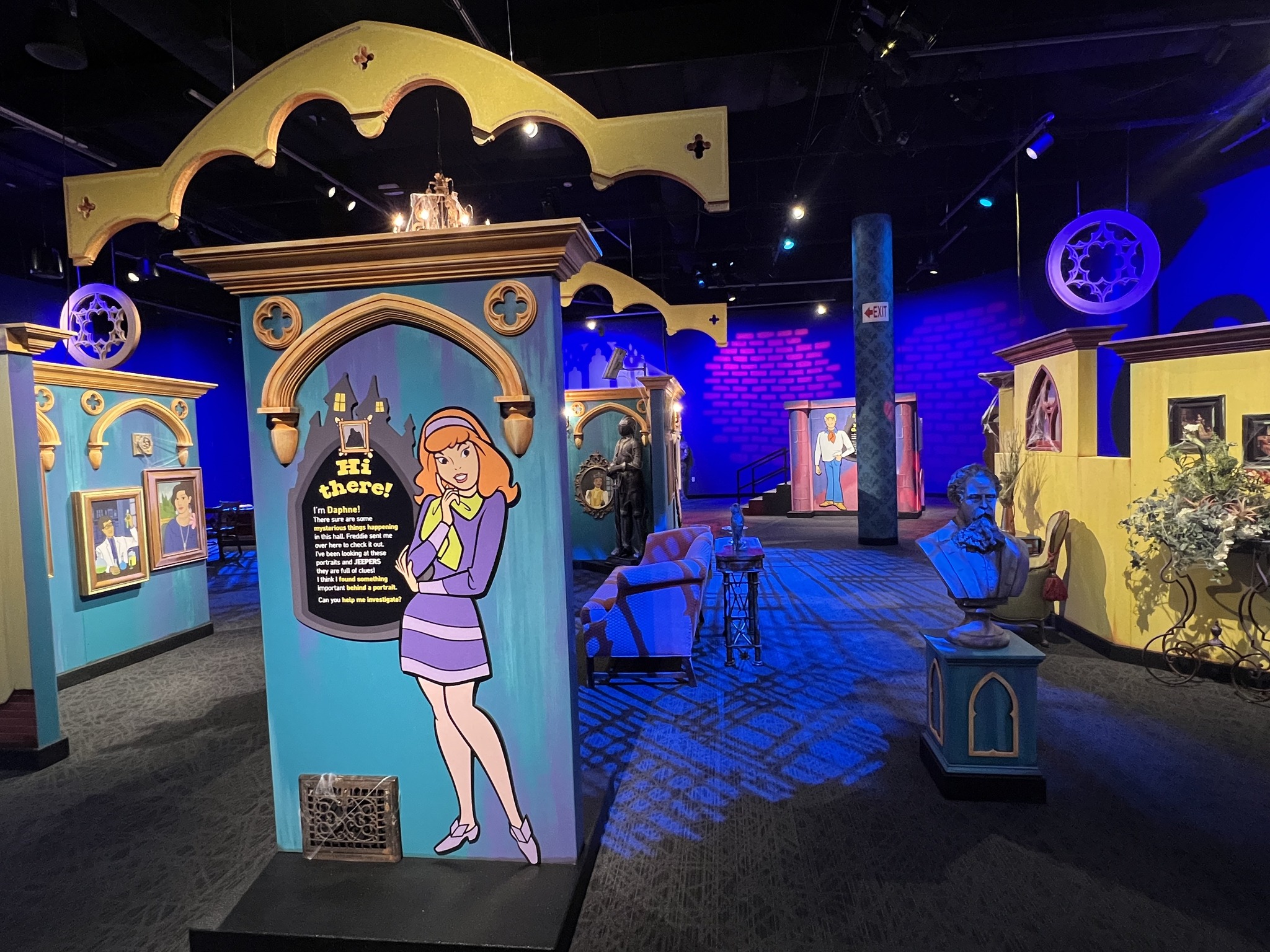 The Mystery Gang is in town and they need your help to solve a mystery! The Mayborn Museum, 1300 S University Parks Dr., is hosting this interactive exhibit through August 20. Museum hours Thursday through Saturday are 10 a.m.—5 p.m. and Sunday 1—5 p.m. Click here to purchase tickets!
Thursday, July 27th
Open Paint
Hammer & Stain, 214 South 11th Street, is hosting an open paint event from 2—6 p.m. All are welcome to walk in and grab a project from their 'open paint' selection to create a special masterpiece. 
Piano Happy Hour
Located at 723 Austin Ave, join Stay Classy for their happy hour piano night from 5—7 p.m. Enjoy Grammy-winner Dave Innis' music while sipping on a drink, for more information visit their website.
Thicc Thursday
Come on down and get ready to pump up your glutes at Thicc Thursday, hosted by TurnUP Waco, 2422 Columbus Avenue, from 6—7 p.m.
Steak Night
J.S. Barnett's Whiskey House, 420 Franklin Ave, is hosting a steak night. From 6—9 p.m., come enjoy a beef filet, salad and two sides for $20, along with half-off bottles of wine. 
Latin Night
Join DJ Mito at Huaco Lounge, 112 Mary Avenue, for Latin night, from 6—10 p.m.
Geeks Who Drink
Get your facts right because it's Trivia Night at Truelove's Bar, located at 414 Franklin Ave. This evening consists of 60 questions over a two-hour period starting at 7 p.m. There are plenty of chances to win free drinks and prizes throughout the evening!
Songwriter night with Jonna Mae, Texas Music Cafe, 7 p.m. 
Darts Tournament 
Clicks' Billiards, 1200 Richland Dr., is hosting its weekly darts tournament starting at 7 p.m.
Trivia Night
It's Thursday which means it's Trivia Night at Brotherwell Brewing, located at 400 E Bridge St. Trivia is from 7—9:30 p.m. and each week covers different trivia topics. Be sure to bring a team that has a wide variety of knowledge!
Songwriter Thursday
The Backyard Bar Stage and Grill, is hosting its weekly Songwriter Thursday Night from 7—10 p.m. located at 511 S 8th St. This is your opportunity to share your original songs or experience someone's first time performing. Sign-ups begin at 6 p.m.  
Improv Jam 
Come learn about improvisational acting. The Brazos Theatre, 7524 Bosque Boulevard, is hosting their Improv Jam from 7—9 p.m. Come learn the basics of improv acting and play some hysterically fun games. Doors open at 6:30 p.m. and registration is free, but required. Click here to reserve your spot today.  
Friday, July 28th
Kids in the Kitchen Class 
This one is for all aspiring kid chefs. Head over to the Greater Waco YMCA, 6800 Harvey Dr, from 5:30—6:30 p.m. for the July Kids in the Kitchen class. Learn the art of cookie decorating in this sweet class. All kids ages 5—15 are welcome to attend. For more information on how to register, contact Crystal Hernandez at chernandez@ymcactx.org, or call 254-776-6612.  
4th Annual Community Barbecue & Back-to-School Picnic 
The 4th annual community BBQ and back-to-school picnic is back and better than ever! Located at Texas State Technical College, 200 1st Street, from 5:30—7:30 p.m come grab some delicious barbecue and load up on backpacks and supplies for the upcoming school year. Reservations required by emailing wacoculinary@tstc.edu before Friday. 
John David Mann Book Signing & Discussion
John David Mann will be at Fabled Bookshop & Cafe, 215 South 4th Street, to discuss the third installment of his Finn Thrillers series, "Blind Fear", from 7—8 p.m. Click here to RSVP. 
The Bill & Phil Show, Southern Roots Brewing Co, 219 N 8th St, 7—9 p.m.
Sundance Head in Concert
Country-soul singer Sundance Head will perform at the Hippodrome, 724 Austin Avenue, from 7—10 p.m. Come listen as he and his band deliver a live show like never before. Tickets range from $30—$50 and are selling fast. Click here to purchase now.  
Colby Acuff, The Backyard Bar Stage and Grill, 511 South 8th Street, 8:30—10:30 p.m. 
Saturday, July 29th
Waco Downtown Farmers Market
The Waco Downtown Farmers Market is open every Saturday from 9 a.m.—1 p.m. and is located at 500 Washington Ave. This market features locally grown and produced goods from farmers and artisans within 150 miles of Waco. There is always live music and a featured local organization each week. For more information regarding upcoming events and weekly vendors visit their website.
Mariachi Azteca, La Fiesta, 3815 Franklin Avenue, 10:45 a.m—12:45 p.m. 
Hooten Young Cigar & Whiskey Pairing 
Head over to J.S. Barnett's Whiskey House, 420 Franklin Avenue, for their Hooten Young Cigar & Whiskey pairing night. From 5—7 p.m., hear from the experts themselves and enjoy your night learning about Hooten Cigars and Whiskey. Reservations are encouraged. For more information and to learn about pricing, email info@barnettspublichouse.com.
Morgan Lee Powers, Camp Fimfo Waco, 1000 Chickadee Lane, 7—9 p.m. 
Mike Gonzalez & the Iconiczz, Mojo Events Center, 2214 S. 15th St, 7—9 p.m. 
Frank Exum, Segovia Wine Bar, 300 South 6th Street, 7—10 p.m.
Chicago Tribute Authority in Concert
Come see Chicago Tribute Authority Texas at the Hippodrome, 724 Austin Avenue. From 7—10 p.m, enjoy classic Chicago hits performed by seasoned musical veterans for an experience that will take you back in time. Click here to purchase tickets. 
Sunday, July 30th 
Happee Birthdae Harry Potter
Fabled Bookshop & Cafe, 215 South 4th Street, is hosting an all-out party to celebrate the boy who lived himself, Harry Potter.  From 1—9 p.m., come enjoy delicious baked goods, homemade butterbeer, decadent potions, merchandise, deals and much more. Tickets to the event range from $7—$10 and space is limited. Click here to purchase a ticket. 
Sunday Funday @ Barnett's 
 J.S. Barnett's Whiskey House, 420 Franklin Avenue, is hosting its Sunday Funday from 10 a.m.—7 p.m. Come enjoy award-winning brunch and cocktails, live music, outdoor games and karaoke. 
Puppy Social Hour 
Brotherwell Brewing, 400 E Bridge St, is hosting their puppy social hour from 4—7 p.m. Bring your favorite furry friend and enjoy some fun in the sun at the Beer Garden.
Waco Comedy Jam 
The Central Texas Comedy Club presents its "CTX Comedy Jam", a live recorded comedy show that will feature promising comedians who are on the rise in Central Texas. This hilariously raw, unapologetic comedy show will leave you wanting more. The show will take place at the Waco Hippodrome Theatre, 724 Austin Ave, from 6—9 p.m. 
Open Mic Night with Clinton Bon Slaughter, Lakeside Bar & Live Music, 6—11 p.m.